Terms & Conditions
Followings are the terms and conditions to use Tek2YourDoor services (which you can get on the Tek2YourDoor website or websites owned by it.) Tek2YourDoor does not have any hidden terms and conditions. Tek2YourDoor provides a legal contract to you with all the terms and conditions mentioned in it. You are requested to please read the below mentioned terms before accepting the contract: these terms contain all the requirements which are needed to be in relation with Tek2YourDoor or subsequently avail the services offered by Tek2YourDoor website and Tek2YourDoor computer support service.
Please read the followings carefully as it contains all important information like fees, contract period, limitations of liability, privacy, our rights to change conditions, and settlement of conflicts by agreement in lieu of court. If you accept the agreement with these terms, then it will imply to all the services offered by us. Your acceptance of these terms & conditions will also imply to Tek2YourDoor website. If you do not agree to the terms & conditions, Tek2YourDoor will not be liable to provide services to you.
IMPORTANT NOTICE
Limited reclamation period and refund rights: the right to ask for a refund – per incident- plan will expire within thirty 30 calendar days (reclamation period) starting from the date of purchase. During this period if you feel that Tek2YourDoor has not provided you satisfactory services, you can ask for a refund for the same. However, that refund will not include the shipping charges, handling charges and any other applicable taxes, except forin certain states and countries where shipping, handling and taxes are refundable.
If you unsubscribe from your existing services with Tek2YourDoor, you can ask for a refund, but that refund will also not include the shipping, handling charges and any other applicable taxes, except for in certain states and countries where shipping, handling and taxes are refundable. You may choose to opt out from any paid subscription service provided by Tek2YourDoor and request for a refund for the paid amount only if no support services are provided to you by Tek2YourDoor and the refund request has been initiated within 5 days from subscription date. (Refundable Amount would not include shipping and handling or any other taxes except in specific countries or states where shipping/handling and taxes are refundable)
Note: This clause may not be applicable for those who belong to some specific states and jurisdictions where the limitation of refund rights is not allowed. Any other valid refund right will not be affected by this clause. By using this service or subscribing to Tek2YourDoor services, you are considered to have accepted and agreed to be bound by these terms.
DENOTATION
Certain terms defined in these Terms and Conditions are also used in the Privacy Policy and are integrated by reference to these Terms and Conditions.
COMPONENTS
'Content':- Software, Materials, Services and other related information are collectively referred to as "Content"
'You':- "You" means you individually, any person, including any employer that you are acting on behalf of.
Tek2YourDoor:- All references as "Tek2YourDoor" refer to Tek2YourDoor located at 18067 W Catawba Ave Suite 206 Cornelius NC 28031.
Tek2YourDoor Certified Technicians':- 'Tek2YourDoor Certified Technician' refers to technicians and specialists certified by 'Tek2YourDoor' to perform the services under this agreement.
'Per Incident Services':- 'Per Incident Plans' or 'Incident Plans' or 'Single Incident Service' are non-upgradable service provided by 'Tek2YourDoor' with the sole objective of fixing a single and specific technical problem which you face.
'Subscription Based Services':- "Subscription Based Services" or "Subscription Services" are upgraded subscription plans offered by 'Tek2YourDoor' that are active for a specified period and are not limited by number of incidents like our 'Per Incident Service'.Services:- 'Services' are Per-Incident Services or Subscription-Based Services provided by 'Tek2YourDoor'. All 'Services' will be delivered by Tek2YourDoor Certified Technicians under the plan which you have subscribed from Tek2YourDoor Websites or by calling the Tek2YourDoor phone number mentioned on the Tek2YourDoor Websites. These Terms of use govern all plans available on the Tek2YourDoor Website.
Tek2YourDoor Websites:- tek2yourdoor.com and any other owned, operated, licensed or controlled website by Tek2YourDoor or by its resellers.
Materials:- 'Materials' refers to downloadable contents, white papers, web casts, frequently asked question, press releases, reference guides, data sheets, product information or any other proprietary and/or copyrighted information which is available to download from Tek2YourDoor website. The term 'Materials' does not refer to the interface, theme, layout or design of the Tek2YourDoor websites or any other website owned or controlled by Tek2YourDoor.
Software:- 'Software' means a computer program of any kind, either kept by Tek2YourDoor or a third party, delivered via download, CD, other media or other delivery method including client and/or network security software. Components of the Software are protected under copyright, trade secret, unfair competition, and other laws. Software includes both Tek2YourDoor software and third party software. Your use of Software is subjected to the respective agreements such as a license agreement or user agreement that are attached or included with the software, ordering documents, exhibits etc.
1. SERVICES
1.1 Service Overview (1) Introduction Services may include Per-Incident-Services that are available on a single incident basis, and Subscription-Based-Services, which are privileged to have more than one Service over a period of time. Tek2YourDoor shall provide the Services as per the Terms and Conditions followed by it that is applicable to all the site users. Tek2YourDoor service representative, as its care, will attempt to provide the services over the telephone, through a live chat session on your personal computer, remotely over the internet, or by email. Tek2YourDoor continuously try to improve the usability and performance of its products and services. In order to optimize the services, and solely to the extent permitted by applicable law, Tek2YourDoor may, modify the features or descriptions of the Services from time to time; but this will not affect the quality of any specific service which Tek2YourDoor has already expressly agreed to provide you.
(2) Support Software Tool and Technical Support
During the Servicing session, Tek2YourDoor service representatives may ask you to perform some steps on your personal computer like:
1. You may be asked to install some support software by downloading that from any other site.
2. You may be asked to gather your system data and modify computer settings in order to diagnose or repair a problem of your personal computer.
3. You may be asked to utilize certain third party support software on your personal computer, which will be removed after the completion service.
The support software (including any third-party support software) will be used by Tek2YourDoor service representatives to repair your personal computer are owned by Tek2YourDoor and may be collectively referred to as the "Support Software Tool" in the Terms and Conditions. The Support Software Tool will be used to analyze, diagnose, resolve more difficult problems and/or provide system optimization functions. By accepting to take our support, you agree to allow Tek2YourDoor service representatives to use whatever Support Software Tools are required to repair your personal computer.
(3) Description of Services
(i) Tek2YourDoor provides you the following Services which are applicable and subject to the following Terms and Conditions:
1. Tek2YourDoor service representative will diagnose PC to determine if it is infected by spyware or virus, and remove the spyware or virus found in your personal computer.
2. Tek2YourDoor service representative will help customers to improve PC performance or tune up.
3. Tek2YourDoor service representative will help customers to install, set up antivirus software applications, and PC optimization tools.
4. Tek2YourDoor service representative will analyze the results of the diagnosis and suggest best service offerings to solve problems found in your personal computer.
5. Tek2YourDoor service representative will help customers to install, set up antivirus software applications, and PC optimization tools.
Additionally the representative will optimize the key operating system settings to improve PC performance. Tek2YourDoor service representative will help customers to diagnose PC, network, connected peripheral and all other device related issues. (ii) Some personal computers may not be able to receive the services even if initial testing showed that your connection was qualified or your personal computer environment was suitable. To receive the services like downloading anything from the internet to Tek2YourDoor service representatives it requires a high-speed internet.
1.2 Commercially Reasonable Effort
(i) Tek2YourDoor will make every possible reasonable effort to sort your personal computer problem. If Tek2YourDoor support representatives is unable to resolve your personal computer problem, then you will not be asked to pay any charges.
(ii) In the process of providing the services, Tek2YourDoor may determine that the issue is beyond the scope of the services. Tek2YourDoor may use every possible reasonable effort to sort your personal computer problem or refer you to choose the proper alternative resource; however, Tek2YourDoor will not transfer you directly to an alternate resource. To the extent permitted by applicable law, Tek2YourDoor reserves the right to refuse, suspend or terminate any of the Services on its sole discretion.
1.3 Service Availability
(i) The Services may not always be available in your time zone or geographic location. The services may not always be available due to system maintenance or Internet service problems. At the time of purchasing our subscription plan, your computer must be virus free (as determined by Tek2YourDoor). If your computer is found infected at time of purchase of subscription plan, then we may consider that you have purchased our service to clean your compuvirus ter prior to obtaining subscription services offered by us.
(ii) Tek2YourDoor reserves the right to terminate your subscription service, with or without any notice, if Tek2YourDoor determines, that your subscription service is being used in either any of the following act-
1. Fraudulently
2. Maliciously
3. Unreasonably
4. By any person other than you, or
5. For any computer system other than a registered system.
In the event that your subscription service is terminated by Tek2YourDoor, Tek2YourDoor will refund to you a portion of any fees which you have paid for the subscription services while purchasing it. Subscription services may be subject to additional requirements, limitations, and restrictions depending on the subscription level you purchased. Please refer to the Site for information about those restrictions.
(iii) Tek2YourDoor offers the following services below which are subjected to (i):
1. Computer Support
1.1 Building New Desktop Computer
1.2 Back Up or Transfer Files
1.3 Clone/Upgrade Hard Drive to SSD
1.4 Setup Multiple Monitors
1.5 Secure Wipe Hard Drive
1.6 Setting Up New Computer
1.7 Software Installation or Removal
1.8 Reinstall, Install or Upgrade Operating System
1.9 Virus and Malware Removal
1.10 Computer Upgrade/Tune Up
2. Audio and Video
2.1 Setup TV
2.2. Setup Home Theater
3. Networking and Connectivity
3.1 Troubleshoot WiFi Network
3.1 Extend WiFi Range
3.2 Setup WiFi
4. Mobile Devices
4.1 Troubleshoot Mobile Device
4.2 Setup Mobile Device
5. TV Support
5.1 Dismount or Remount TV
5.2 Wall Mount TV
6. Smart Home Services
6.1 Setup Smart Hub
2. YOUR RESPONSIBILITIES
2.1 Basic Responsibilities
(ii) You agree that you are a legal licensed customer of the software which you are using on your personal computer and your use of the services and the internet is solely at your own risk.
By accepting to receive the services, you confirm to Tek2YourDoor that-
1. You are fully authorized to use your hardware and software that are the basis of the problem, and
2. You have taken a back-up of your computer data on a separate media of any other software or data backup hardware device that may be crash during the support services. All information that you provide to Tek2YourDoor must be accurate, including your name, phone number and address, and if applicable, any credit or charge card numbers, expiration dates or any other payment information provided by you to Tek2YourDoor. You further represent that you authorize Tek2YourDoor to bill against the credit card that you provide to Tek2YourDoor, for any charges to which you consent.
2.2 Liability Release
To the extent permitted by applicable law, Tek2YourDoor will have no liability for loss or recovery of data, programs, or loss of use of systems(s) or networks arising out of the services or any act or omission, including negligence, by Tek2YourDoor and/or its representatives. If Tek2YourDoor works with you on any password or other access control oriented problems, Tek2YourDoor strongly recommends you that reset such passwords(s) immediately following the completion of the services.
2.3 Transfer
The Subscription-Based-Services can be transferred only for once during the subscription period from one computer to another, which will be provided only when that computer is also owned by you. You may not use the services in connection with a service bureau or any other distributing or sharing arrangement, on behalf of any third parties or with respect to any hardware or software not personally owned by you.
2.4 Data Backup
Tek2YourDoor does not provide any support for data backup or restoration services. You are the only one who will be responsible for maintaining and backing up all information, data, text or other materials (collectively called "customer data") and software stored on your computer and storage media before ordering the services. You acknowledge and agree that Tek2YourDoor or its referral partners will not take any responsibility under any circumstance at any time for any loss or corruption of customer data, software or hardware that may arise out of the services. Tek2YourDoor does not provide support for any backup copies or support installation of unlicensed software to customers. Please ensure that you have a licensed copy of all necessary software.
3.1: One time solution
The customer can avail the incidental services. The "incidental" means one-time render of the services to fix the problem of computer as per stated prior to the start of the steps to fix. The number of issues is not restricted, and also is benefited with the follow-up consultations on the request .The follow-on consultations are restricted for 7 days from first day of service, available to the services provided at the first service.
POLICIES FOR REFUND
In some special cases, being at a remote location might get limited to service, accordingly you are not liable to pay for the service given with resources being used by the Tek2YourDoor representatives. If served already before, you find some trouble in the same case as already mentioned at the time of first service, but your recall for the solution is not fulfilled, you can freely file a request for the refund of the payment as per the procedure. However, recall should be before the 7th day of the first service. Else of the mentioned above, there is no any warranty to this category of service.
3.2 Subscription Services
We are glad as you relied on our services and are ready to let us serve you better with the time. The payment plans and provisions of services may vary with the product and duration subscribed.
3.3 Services that are not entertained
During all the support provided may it the first time or follow-on, the services provided will not include the following:
1.Any product or service not mentioned at the time to start the solution for the first time, or in the subscription plan as per the case may be.
2. Support beyond the already subscribed period mentioned in contract.
3. Any external platform or software's which have no genuine link with the support products mentioned in the contract.
4. Any issue arisen due to abuse or mishandling with the hardware as per guided by the manufacturer(s)#.
5. Misconduct of the steps guided by the technician.
#Manufacturer includes the domain of all the accessories which was connected with the computer system at any time.
3.4 Mode of payment
The charge of the services may be quoted while the telephonic conversation or guided to the website. The payment will be processed only after the consent of the customer. As the mode of payment is limited to "online" which requires the use of credit card, the needed information are to be provided by the customer with correct layout.
All the payment is to be done before start of the support unless ratified by the Tek2YourDoor. In case the full payment is not done, the customer shall be liable to pay 1.5% or any higher legal charge on the amount due. If the payment is due, the Tek2YourDoor is not liable to render the services and if prolonged by the mentioned duration may face the dismissal of contract.
3.5 Billing
While providing the credit card information, you allow the Tek2YourDoor to serve the payment procedure. At the time you authorize the credit card issuer to release the mentioned amount without any query of signed receipt. In case of a debit card, the charges described will be applied on the same debit card till a genuine credit card detail is provided. Else for the case of electronic fund transfer, the account details will be subjected for the transfer of the charge. In all the cases the terms and conditions of the issuing bank and credit card issuer as per the case may be, will be served at the fullest.
3.6 Renewal Policy
We are always here to serve you with your satisfaction. Giving extension to the services available is now easier. If the details provided at the time of first contract remains same, the term of the support renews automatically for the same period declared in the last existing contract. If in case you are willing to change the terms of contract while renewing or cancel the renewal, you are required to contact the Tek2YourDoor by yourself.
3.7 Fair Usage of Policies and Termination
Although there is no any fixation on the follow-on support during the subscribed period, the services available are under the guidelines of "fair use policy" enlisted by the Tek2YourDoor, which is considered to be tampered if:
1. Contract is fraudulent.
.computer system is not the same registered in contract.3.Contract is fraudulent.
This shall bring a temporary suspension or even permanent termination of the subscription provided, which will be decided under the sole right of the Tek2YourDoor.
4. PRIVACY: Data Protection
As soon as you visit the page, the privacy policy of Tek2YourDoor applies. You are required to study the terms carefully. While processing, this ensures that it is under your consent that the information disclosed to Tek2YourDoor via the telephonic conversation, email or otherwise are not confidential. While giving the support and installing a software following information will be transferred for the analysis of your computer:
1.Number of files scanned, threats found, files fixed by the support tool.
2.Whether a firewall is active.
3.Whether any antivirus is active and updated.
4.System information related to the operating system, memory and disc space, proxy configuration.
5.Security status and security threat available.
6.Installed programs and active processes information; and
7.Application log file information and registry data.
The information transferred to the Tek2YourDoor in the United States or other countries that may have less protective data protection laws than the region in which you are situated (including the European Union), but Tek2YourDoor possesses the adequate security so that the collected information, if transferred, receives an adequate level of protection.
5. UNLAWFUL AND NON-COMMERCIAL USE LIMITATION
5.1. Personal and Non-Commercial Use Limitation
The tools provided to your computer system are registered and licensed for the personal and any commercial use, modification, copying, distribution, transfer, performing, reproduce, publish, license, create derivative works from the tool are done at the Tek2YourDoor level.
5.2 Unlawful Use
As a condition of your use of the Tek2YourDoor Websites or any services, you will not use the materials, software or services for any purpose that is unlawful or prohibited by these Terms of Use.
5.3 General Usage of Restrictions
Any unidentified usage of the websites, materials or software's not allowed by the Tek2YourDoor is prohibited. Reverse engineering and DE compilation of the Software is strictly prohibited.
6. OTHER IMPORTANT INFORMATIONS
6.1 Disclaimer of Warranty
The Tek2YourDoor disclaims the warranty as per the applicable law, for merchantability, fitness for purpose or non-infringement. To the extent of law applicable:
1.Hold no responsibility for the functioning of the tools provided.
2.No warranty to fulfill your requirement of uninterrupted service.
6.2 Limitation of Liability
According to some provinces of member countries, which do not allow us for the limitation or exclusion of liability for incidental or consequential degradation which may exempt you from the liability to the maximum extent permitted by applicable law and regard less of whether any remedy set forth herein fails of its essential purpose, in no event will Tek2YourDoor be liable to you for any special , consequential , indirect or similar damages, including any lost profits or lost data arising out of the provision of services even if Tek2YourDoor has been advised of the possibility of such damages.
6.3 Limitation of Actions
Any claim of service over the support provided should be called within three months; else it shall be waived and barred.
6.4 Indemnity
While in the contract with the Tek2YourDoor irrespective of the subscription, entitles the Tek2YourDoor, its subsidiaries, officers, directors, agents and all the third party websites to remain free from any claim, or liabilities or losses, resulted from your part of violation of the norms of the contract. You are expected to be supportive to keep the norms and terms in healthy manner and inform the Tek2YourDoor as soon as possible in case you find any event of unauthorized use of the product or the services.
6.5 Proprietary Rights
The Tek2YourDoor retains the sole proprietary rights of the Tek2YourDoor websites, the support tools and in all names, trademarks and associated services. You are expected to retain the dignity of the rights of the Tek2YourDoor by avoiding in any involvement directly or indirectly tempering the Proprietary rights of the Tek2YourDoor.
6.6 Force Majeure
The Tek2YourDoor stands inert for the failure or halts of the subscription due to unprecedented events including natural calamities, national insurgency, or severs infection by any unknown virus causing physical damage to you or any third party added with the delay of service because of no any prior information regarding the liabilities.
6.7 Export Regulation
The Tek2YourDoor strictly complies with the export norms of US Export of Administrative Regulations, and any country which is interfaced in export and import laws. You are expected to comply with the relevant laws and don't find and means to involve the export of services harming the law. The Tek2YourDoor is also not in trade with regions like Syria, North-Korea, Sudan, Iran, and Cuba considering the export norms differences and hence restricts the re-export of the products and services of the Tek2YourDoor.
6.8 Severability
In case an issue is not covered by the terms of the service, or the terms holds invalid, the portion shall be enforced at the fullest, and all other provisions shall remain in full force and effect.
6.9 Modifications
The Tek2YourDoor's reserves the sole right to amend the terms and condition, and Tek2YourDoor portal at any time by either a) publishing the amended policies on website ,or b) by sending the prescribed email regarding the amendment and its explanation to the Terms & Condition.
7. Third Party Products and Services
While serving you at the fullest, it may require to take the help of a "third party tool" which has to register from the license provider of the same tool. And you are expected to follow the terms of the party providing third party tool. The Tek2YourDoor stands on the supporting side to help you to use the tool for enhancement of the services. However at the same time Tek2YourDoor remains protected against any issue incurred due to inappropriate license or attributes of the third party software. If the third party tool follows to interfere in the functioning of tools and services by the Tek2YourDoor, you will be notified for the amendment in the subscription provided by you. And violation of term of our contract can cause the contract to get void.
8. GENERAL
The Terms will be governed by the laws of the State of Delaware, United States of America. The terms are completely under agreement between you and Tek2YourDoor related to service. And the provisions:
1.Replace all prior oral or written proposals; and
2.Prevail over any conflict of any quote, order, acknowledgement between the parties.
Legal Name: Tek2YourDoor
Address: 222 S Church Street, Suite 100, Charlotte, North Carolina 28202
Phone Number: (855) 478-3523
Tek2YourDoor is a leading provider of technical support services to Businesses and Individuals. We have grown exponentially by providing reliable services at reasonable prices. We stand behind all our work, and are ready to provide outstanding follow-up support for any services rendered. Our mission is to normalize any technical issues for our customers as quickly as possible, so they can go about taking care of their businesses and families without one more thing to worry about.
Tek 2 Your Door
4 months ago
Help Me Troubleshoot Mobile Device - Tek 2 Your Door
Troubleshoot Mobile Device Do I need help in troubleshooting my mobile device? Slow and sluggish performance. Cannot find signal. Application errors. Sudden application termination. Cannot detect SIM card. Cannot connect to WiFi. Is your smartphone or tablet acting weird? Perhaps it's a bit sluggi...


4 months ago
Got a dodgy smartphone or tablet? Our experts will help you get it back to normal. Call us now! https://t.co/AOk1TCtYPf https://t.co/1G5brfohQG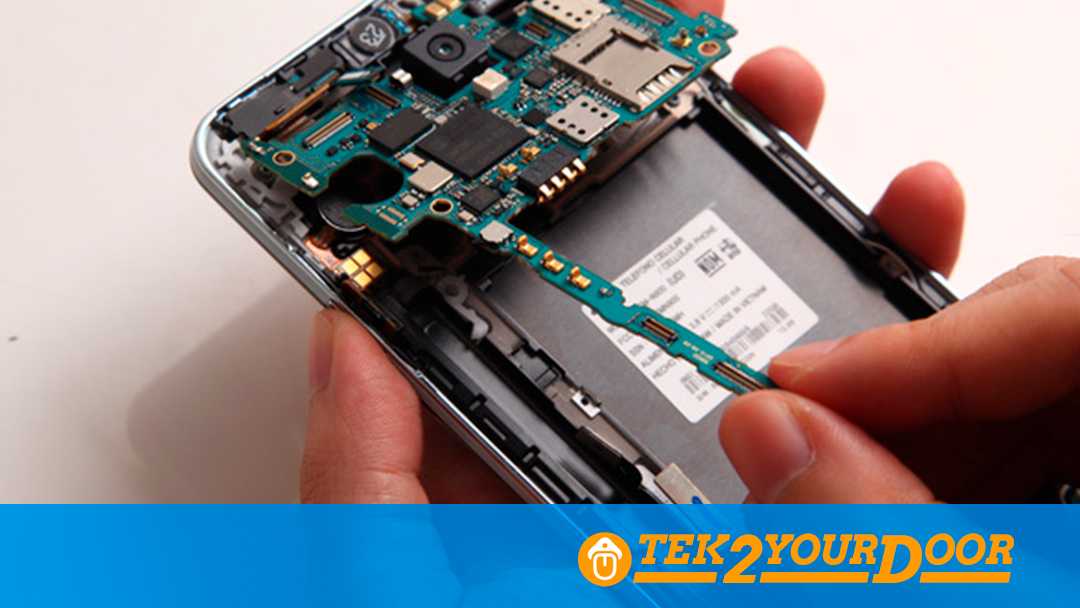 4 months ago
Build your own PC based on your budget and preferences with the help of our experts!
https://t.co/ztzP35JCNR https://t.co/Qstkox7aSf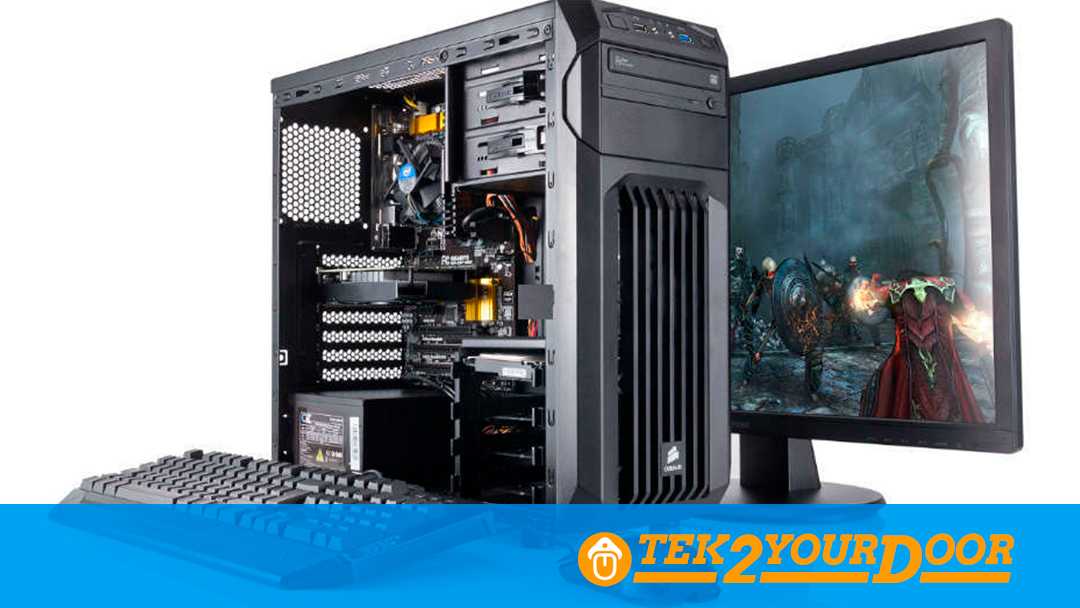 4 months ago
Wall mount your TV professionally here at #Tek2YourDoor!
https://t.co/6Rgh1QQ24G https://t.co/2j0CwEe2mS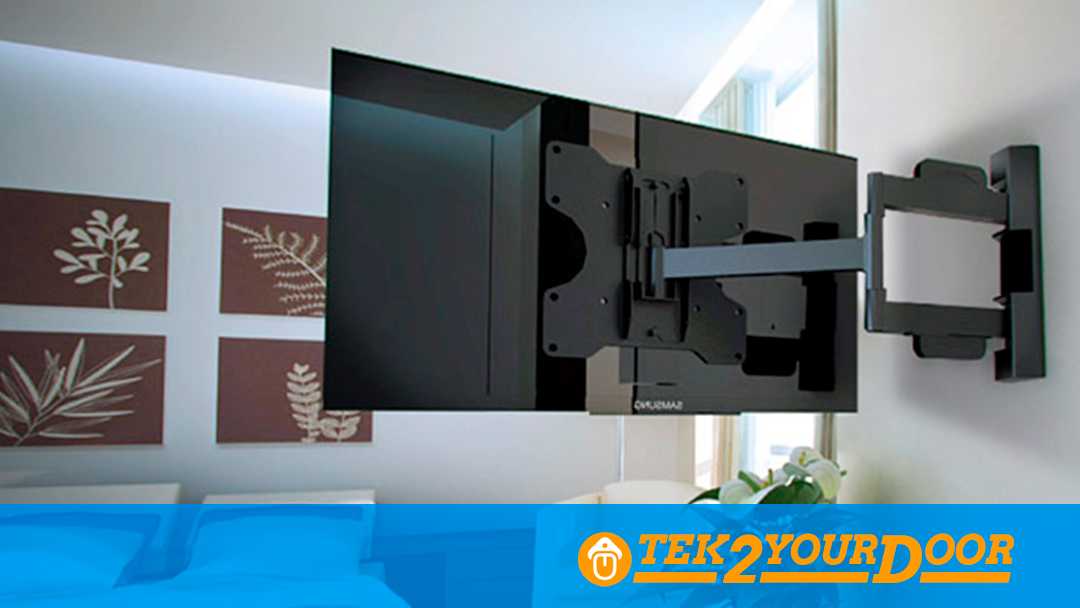 4 months ago
Get professional help in dismounting or remounting your TV!
https://t.co/kgZ8musQbi https://t.co/QObLEKqswY